This week, I am documenting my life in a series of "Week in the Life" posts. I hope everyone enjoys this little peek into my day-to-day! Read all about Monday, Tuesday, Wednesday, Thursday, and Friday.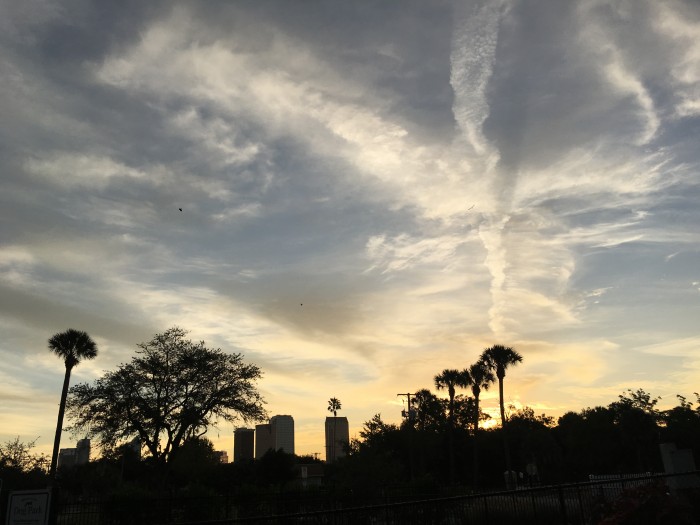 I woke up on Saturday to the news about the Paris attacks. Honestly, I have no words and I don't know how to adequately express my grief and pain. This world can be such a scary place. Innocent lives were lost for what reason? It makes no sense to me. It's heartbreaking.
No matter how I transition from talking about the Paris attacks to writing a silly day in the life post, it's going to look awkward and strange and dumb, so I'm just going to acknowledge that. Here I go anyway.
Dutch woke me up at 6:50 a.m. by snuggling up super close and licking my face. He's the best alarm clock anyone could ask for! We got up and took a long walk. It was 59 degrees at that time and I wore a jacket. Yay for fall-like temperatures! (If only they would stick around…)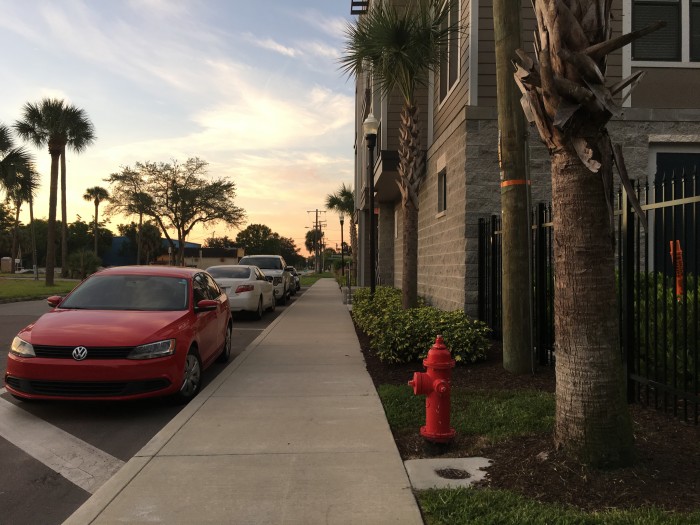 After our walk, I lounged in bed reading my book and then eventually got up around 8:30 to go to the gym.
At the gym, I did a simple 30-minute walking treadmill workout, came home, fed Dutch, and then got right to work on my NaNoWriMo writing for the day (1,700 words – works for me!).
After that, I took a shower and got ready for the day. It was going to be a busy one! First, I had plans for lunch with my mom, and then we (+ Dutch, of course) were going to Dogtoberfest in Dunedin!
I left Tampa at noon, with Dutch in tow, and we picked up Chick-Fil-A for lunch, bringing it to my mom's new apartment to eat.
Around 2 p.m., we made our way to Dunedin to attend Dogtoberfest! My mom, Dutch, and I have attended this festival/adopt-a-thon for four years now, mainly because it holds a Running of the Wieners race every year. I love this race and look forward to it every year. It's just so fun to be around so many dogs and I love watching the little doxies run their tiny legs off in their races. It puts me in such a good mood. It doesn't hurt that it's a cheap festival and it goes to a good cause (just $5 for parking and $7 to enter the race, all proceeds going to to the Suncoast Animal League, a nonprofit, no-kill animal rescue agency). Also? Nearly 200 dogs were adopted today! Isn't that AMAZING? Go, Dogtoberfest!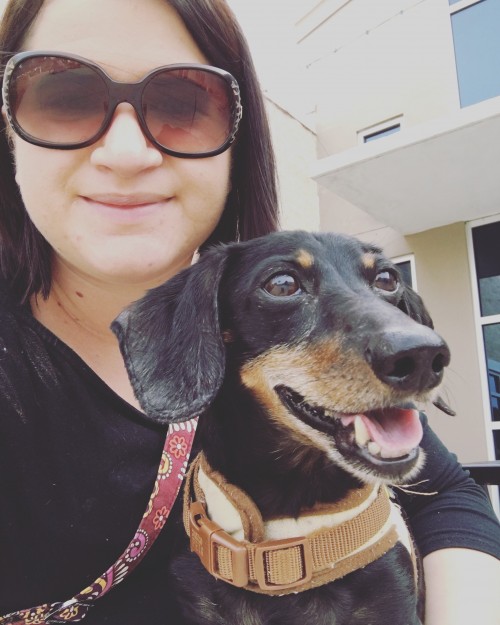 They run the dogs in different ages groups (Dutch is a "Senior Sausage," in the 10 and up age group). Usually, they run the heats from youngest to oldest, which has never made sense to me. This year, though, they started running the senior dogs first! Yay! We wouldn't have to wait around for an hour or more for him to run. Instead, we only had to wait about ten minutes for his heat to be called.
In the end, Dutch finished second in his heat, but he crossed the finish line, which is all we wanted for him! He did so well. There's a fun video on Instagram that includes me screaming his name, for your viewing pleasure.
We left the festival around 4:15 p.m. and headed back to St. Pete to visit my grandfather (whom I will now just call Pops because that's what I call him. So weird to call him anything else!). I hadn't seen him since the funeral, nor had I been to his home since the night my grandma died. I've been really putting off going to the house, if I'm being honest. It just doesn't feel right being there without Grandma. I kept expecting her to walk down the hallway and see me and give me her bright smile. She always had the biggest smile for me, as if just my very presence brightened her entire day. It's so unfair that I'm never going to see that smile again.
While visiting Pops, he played two videos he found of Grandma. One was during a interview he and my grandma taped in the early 1990s with the Christian Television Network, where Pops described the time he was electrocuted. (His heart stopped for 20 minutes, but he survived with no issues!)
Oh, Grandma. She looked so beautiful and so warm and so loving and so comforting. And then she started talking and that's when I lost it. Tears. It just reminded me of how long it's been since I've heard her voice, how long it's been since she'd been healthy and vibrant. It was so special to see her like that and to hear her voice. I miss her so much, and it just struck me how unfair it is that she's gone. Life can be such a cruel master.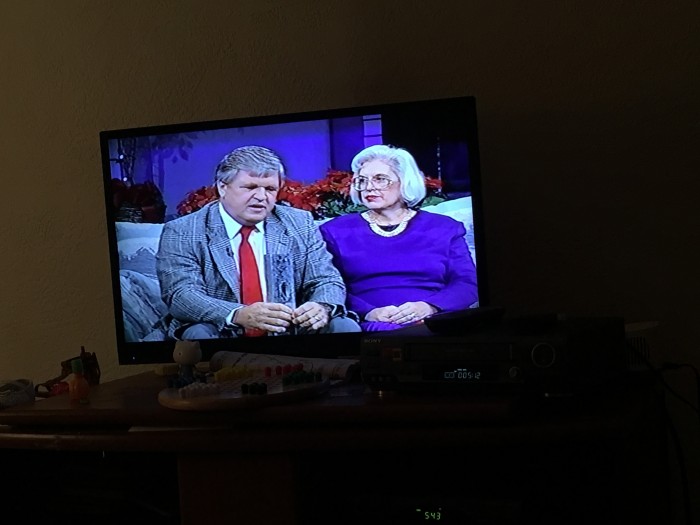 My mom, Dutch, and I ended up leaving Pop's house around 6:30 (though it felt more like 9:30 – darn you, time change!), and I dropped her off at her apartment before heading back to Tampa.
Dutch and I got home around 7:15 and I promptly took a bubble bath before lounging on the couch for the rest of the night. I made a frozen pizza for dinner, caught up on Scandal, wrote this post, and set my fantasy football lineup for the week.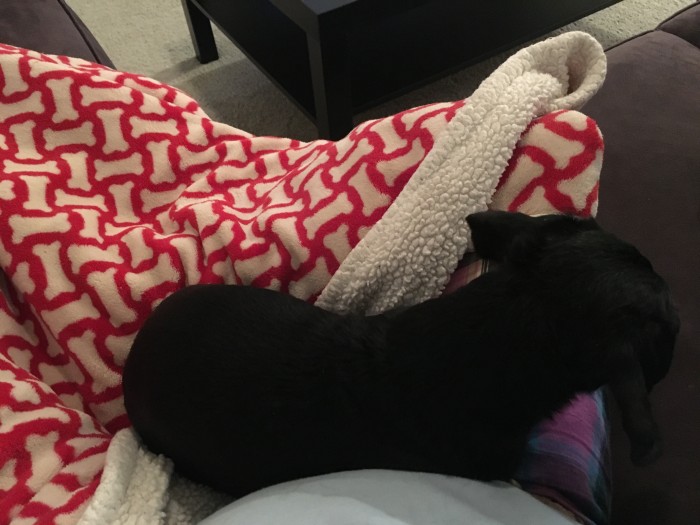 Afterwards, I cleaned the kitchen, did my nightly routine, and then read in bed until about midnight.
How was your Saturday?