This week, I am documenting my life in a series of "Week in the Life" posts. I hope everyone enjoys this little peek into my day-to-day! Read all about Monday, Tuesday, and Wednesday.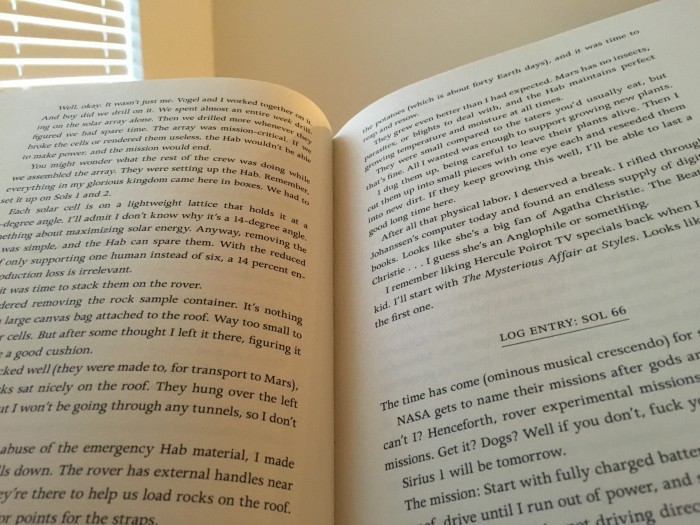 Since today was a work-from-home day, I didn't plan on waking up until 7 a.m. (divine!), but Dutch had other plans and woke me up at 6:30, needing to go out.
So we got up and took a short walk outside. I fed him when we got back inside, and then sat on the couch and read a chapter in my book before turning on my computer and getting to work.
The morning was fairly uneventful. I wrote for a medical client, which is something different from all the home improvement clients I have, so it's a nice break from the usual. I wrote four pages of content this morning, along with doing some other tasks, like making breakfast, taking Dutch on two walks outside, and making an appointment. Productivity FTW!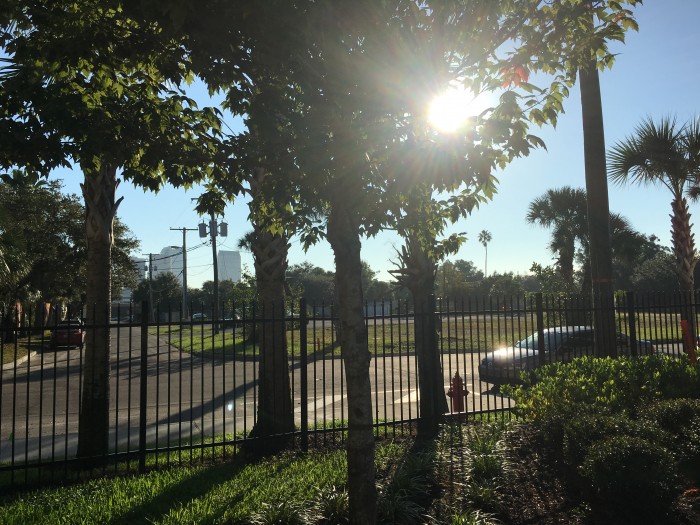 Around 11:30, I went down to the gym to get in a 30-minute workout. The gym was empty, so I hopped on an elliptical and got to work. It went well, but my right knee started to hurt me near the end of it and it was nearly impossible to climb the stairs afterwards. Weird!
Once I got back, I put my lunch in the oven and then while it was cooking, I wrote a quick 175-word marketing page that my writing manager needed for me, and then ate lunch while watching a The Tonight Show from early November. (Um, I'm a wee bit behind. Poor Jimmy.)
The rest of my afternoon was fairly productive. I finished the monthly content for my medical client and sent out a request to have those pages proofed. I did laundry, cleaned the kitchen, took a shower, and took Dutch on two more walks.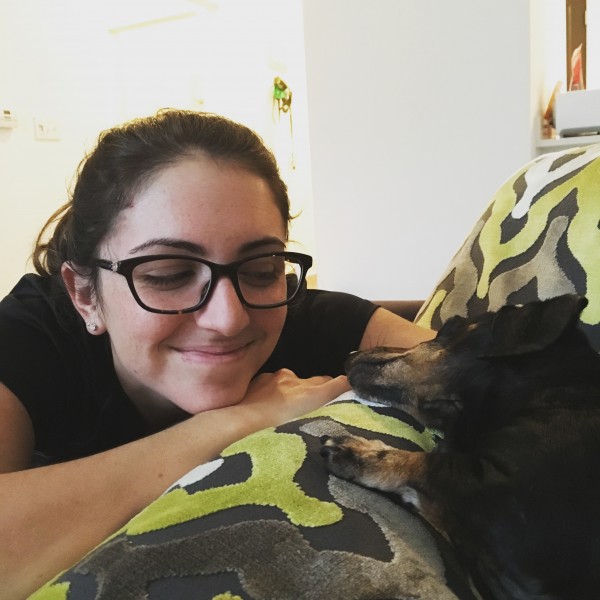 At 5 p.m., I shut down my computer and then decided to finally take down my Halloween gel clings and replace them with Thanksgiving ones! I also hung up my "Give Thanks" banner (is anything more Target that that?!), so now it feels a bit cheery in here! I honestly cannot wait to buy a Christmas tree and decorate our apartment for Christmas.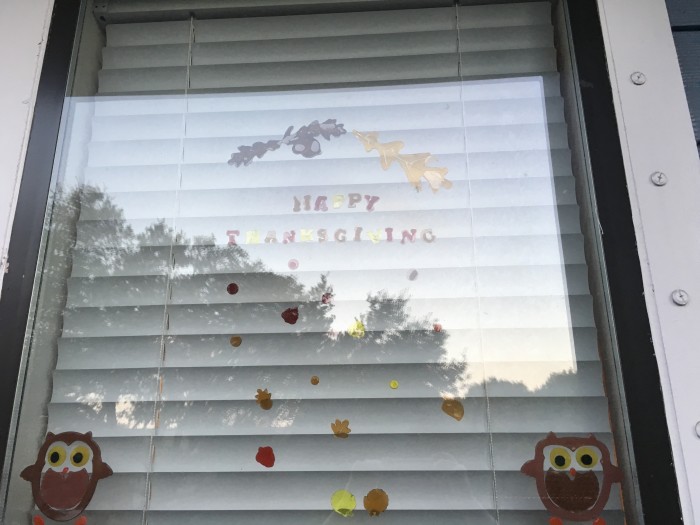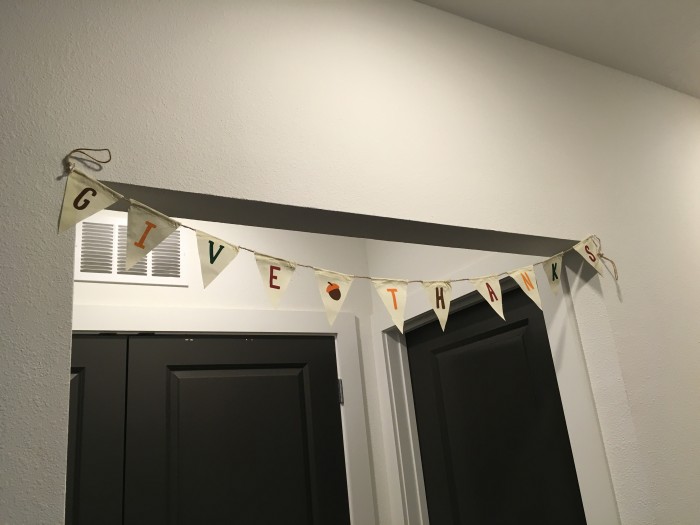 After that, I folded laundry while listening to a podcast and then decided to tackle my NaNoWriMo writing for the day. After just 500 words, I realized I really wasn't feeling the writing today so I decided to give myself the night off. I'd have to make up for it over the weekend, but that's what weekends are for, right?
I took Dutch on another walk (this is #6 for those keeping track…) and then heated up Santa Fe chicken leftovers for dinner. At this point, Roomie decided to eat, too, so we watched a few episodes of The Tonight Show while eating our respective leftovers. (I love how boring this tidbit is, but how comforting this memory makes me feel!) Then, I made us undercooked chocolate chip cookies for dessert. (And, lest you think I whipped up a batch of cookies, I almost always have Nestle Tollhouse cookie dough in my fridge for emergency cookie situations.)
By this time, it was around 8 p.m. so I decided to put my freshly laundered sheets on my bed and while doing so, Dutch proceeded to have an accident in the house. *&#*@)*(#!!! I don't know if he's having typical old dog incontinence or what, but he just cannot seem to hold his pee anymore. He seems to do fine staying by himself for 4-5 hours without an accident, but when I'm in the house, he suddenly can't hold it. I am honestly at my wit's end. I'm very tempted to pick up some doggie diapers the next time I'm at PetSmart.
After cleaning up his mess and taking him out (#7!), I finished putting my sheets on my bed, took my comforter out of the dryer (so warm and cozy!), and then did my nightly routine.
I read in bed for a little bit before shutting off the lights at 10 p.m.
Thoughts on today: Dutch definitely gets the most walks of any dog in the history of pets. Life would be a billion times easier if I could just let him out in a yard! But, as you can see above, those walks are necessary and usually only last a few minutes. We'll go on 1-2 long walks, and the rest are short ones where we walk downstairs, he does his business in the grassy area right outside our building, and we walk back upstairs. It's annoying to have to give him so many walks, but I guess it's just par for the course when you have an elderly tiny dog.
Does your office allow for working from home? Tell me one good thing about your Thursday!