This week, I am documenting my life in a series of "Week in the Life" posts. I hope everyone enjoys this little peek into my day-to-day! Read all about Monday here.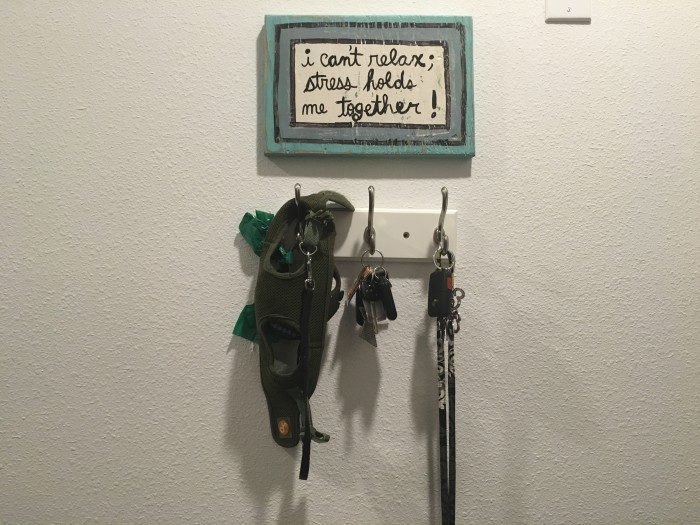 My alarm woke me up at 4:45 a.m. today, and it was the most unwelcome. I snoozed for 5 minutes, then got up, got dressed, and took Dutch on his first morning walk. After giving him a treat, I headed down to the gym for a workout. I did a fun 2.3-mile loop on the spin bike and then 15ish minutes of strength training.
Once back in my apartment, I fed Dutch, took a shower, did my hair and makeup, got dressed, packed my lunch, and took Dutch on his second morning walk.
By 7:05, I was commuting to work and got there right around 7:30. (My work hours recently changed, so now I work 7:30-5:00 Mondays-Thursdays and 8:00-11:30 on Fridays. I love it!)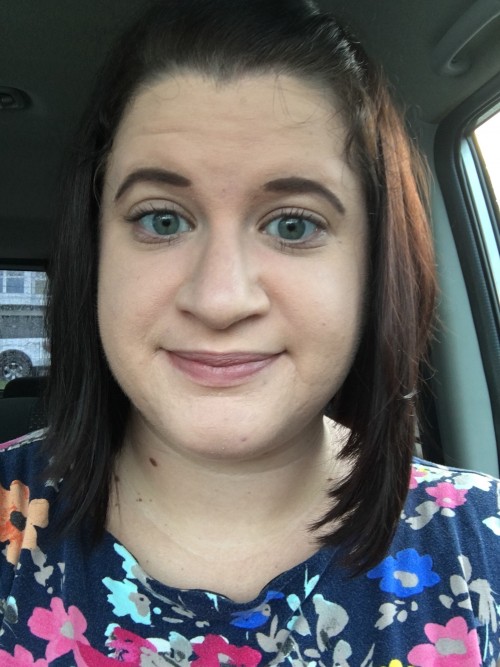 My morning at the office was fairly straightforward. I planned a full day of writing (9 articles in total was my goal). I wrote 2.5 articles before I had to stop to attend a company-wide meeting about our health insurance renewal. Luckily, that meeting only lasted five minutes since nothing had changed. Hooray! I am on a tight schedule this month, and don't really have time for interruptions to my day.
After the meeting, I got right back to writing and finished 2.5 more articles before lunchtime. (I didn't edit any of the articles, just wrote them and moved on to the next! I'll go back and edit them later. But that's why I can write them so quickly!)
At 11:15, I left work to go home and take Dutch on his afternoon walk. I get an hour lunch break, and only live 15-20 minutes from work. So, I'm able to spend 20-30 minutes with him in the afternoons, which is great. I love this time of day! It was also supremely nice out (82 degrees – laugh all you want), so we enjoyed the sunshine longer than usual.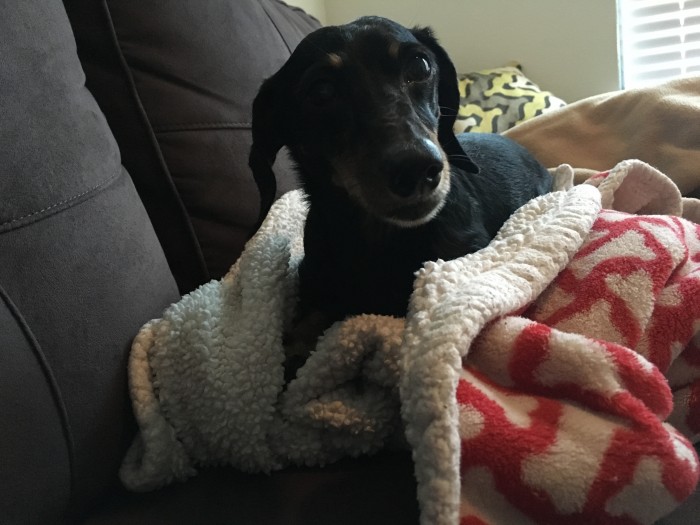 When I got back to work, I heated up my lunch (Santa Fe Chicken leftovers with brown rice), which I scarfed down while editing a coworker's pages. Then, it was back to writing for me! I was incredibly focused this afternoon, so I got all my writing done by 3:15. At that point, I took a break to go downstairs and bask in the sunshine.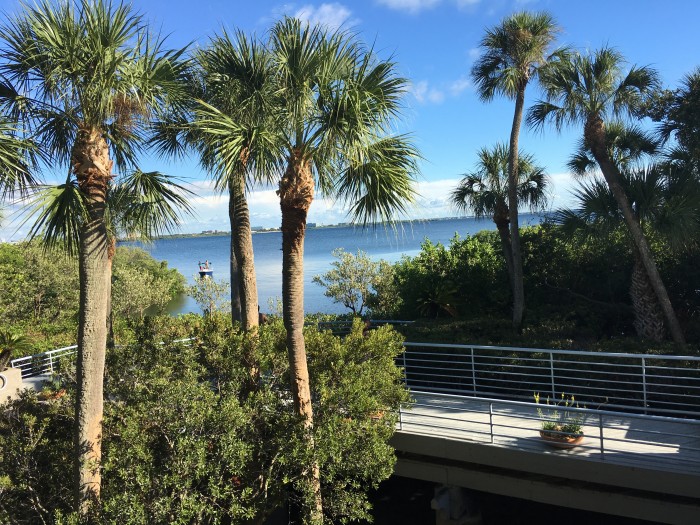 Ahhhhhh.
The rest of my day was spent editing. I edited a coworker's pages and then started reading through the articles I had written earlier and editing them. Since I wrote the articles so quickly, I was worried that they were terrible, but they weren't too awful! They could use some work, but I'm not concerned with perfection here. And sometimes, I get really great feedback and editing suggestions from my coworkers, which is helpful for allowing me to see a sentence I have been struggling with in a new light.
I left work at 5 and thanks to much better traffic patterns, I got home right around 5:30. Roomie was already outside with Dutch, so I took him off her hands (while giving her my bags to take up to the apartment) and the Dutchers and I went on a nice long walk around the complex. I got the mail and found two bills for me (boo) and the sweetest card from San (YAY!). Her card completely brightened my day!
Back at home, I fed Dutch and then took a relaxing bubble bath. I read a chapter of The Martian while doing so. All the science-y stuff in this book is going over my head, but I love the voice of the novel so much. I'll be able to devote more time to reading this weekend and I can't wait!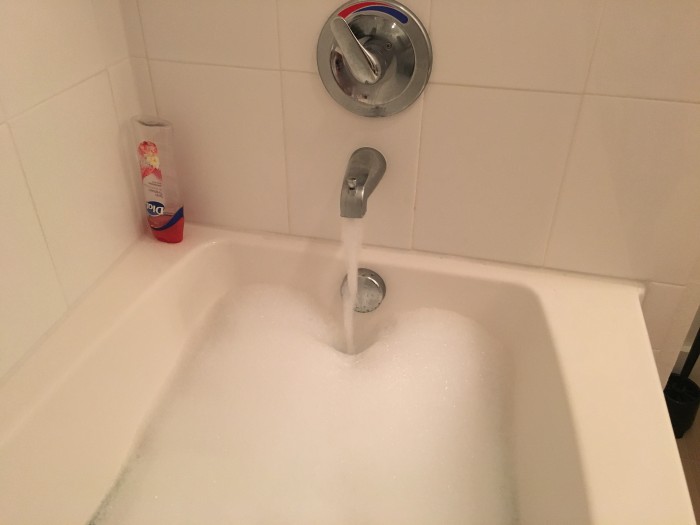 After my bubble bath, Roomie had dinner prepared (lightened-up beef stroganoff), which we ate while watching part of last night's episode of The Voice. Then, she cleaned up the kitchen (I offered to clean since she cooked, but she insisted) while I started on my NaNoWriMo writing for the day.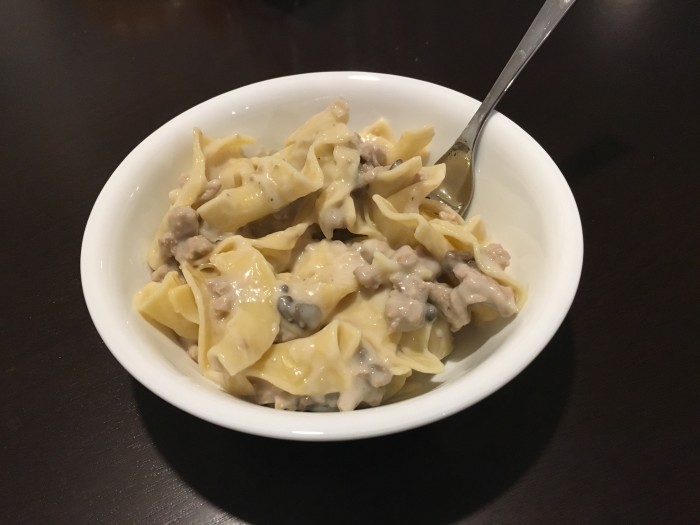 It took me less than an hour to get my writing done, which I consider a huge, huge win. I wrote 1,680 words, so I'm slowly closing in on the 20k mark of total words written! Whee!
It was a little after 8 p.m. when I finished, so I took Dutch on his second nighttime walk and then ate a bowl of ice cream while finishing up this post. Afterwards, I went through my nighttime routine and read in bed for a little while before turning in for the night at 9:30.
Do you snooze your alarm or get up right when it goes off? What's one good thing that happened to you yesterday?