This week I'm bringing you daily snapshots of my life in my third annual Week in the Life series. Check out Monday and Tuesday.
Well. Tuesday was a hard day, but I'm pleased to say that Wednesday was a much better day in my world. Thanks for giving me a space to vent and have a pity party. I was nervous to publish that post because, truly, I get it: it was a first-world problem. It really was. So many people have it so much worse than I do, but I also don't believe in playing the Pain Olympics. We all have our own struggles that feel inherently difficult to each and every one of us. So here's my little note that it's okay to throw yourself a pity party over something that seems small and insignificant in the grand scheme of things! Your feelings are not insignificant, no matter how first world-y they may seem. Throw yourself that pity party and then dust yourself off, gain perspective, and move forward.
Here's what Wednesday looked like in my world:
2:15am // Dutch wakes me up needing to go out. No, really. Senior dogs are really fun!
2:25am // Back to bed.
7:00am // Alarm wakes me up. Ahh, the blessings of a work-from-home day.
7:20am // After dosing myself with medicine (less congested today, but now I have a sore throat and some muscle aches, whimper), I set myself up on my bed to work. I usually work at my kitchen island, but I need my bed today.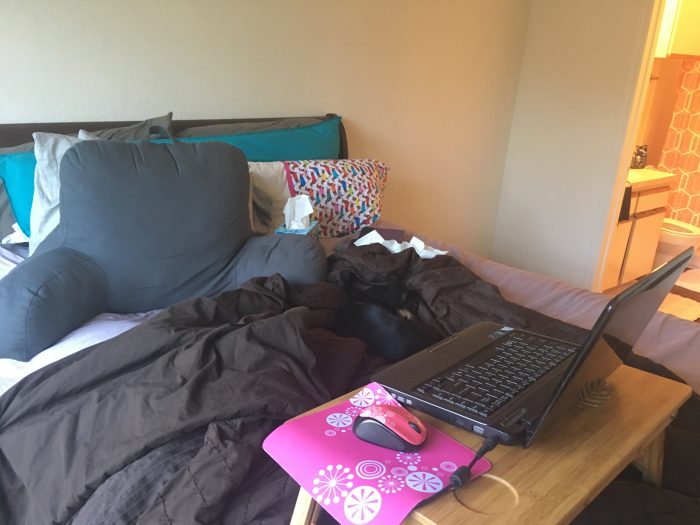 7:30am // My plan for today is to write, write, write, write, write. I want to write 15 pages, which is unheard of and will probably entail me working into the night. But, alas, I need to meet a deadline.
8:30am // I take a break to have some breakfast. Sugary cereal and iced coffee – breakfast of champions!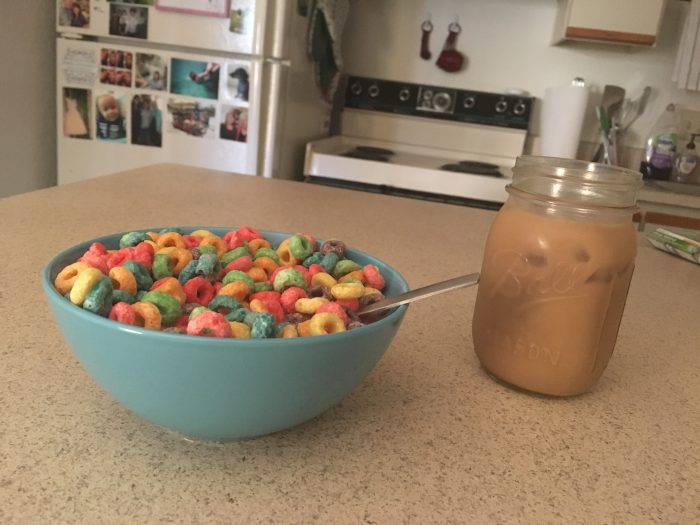 9:00am // Back to work!
10:45am // I take a break to take Dutch on a little morning walk, feed him, put in a load of laundry, and make some soup for lunch, which I eat while watching an episode of Parks and Rec.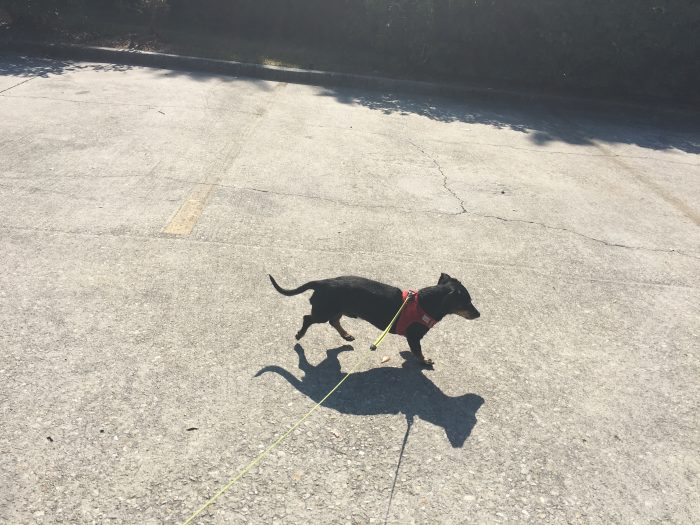 11:45am // Back to work… I edit a coworker's pages and then get back to my own writing.
12:30pm // I take a quick break to switch out my laundry and take a shower. (What is it about a shower that makes us feel so much better?)
12:45pm // I get back to work and write two articles and after seeing an email about rewriting part of a homepage I wrote, I start that task, which is a lot more time-intensive than the pages I have been writing, ugh.
2:30pm // I take a break to fold laundry and do a quick "pick up" around the apartment while listening to an episode of Gilmore Guys.
3:00pm // Try to bust out a few more pages before I need to leave to run a few errands.
3:45pm // Take Dutch on a quick walk outside and then I run some errands: grocery store, Visionworks to pick up contacts, and my salon for a bang trim.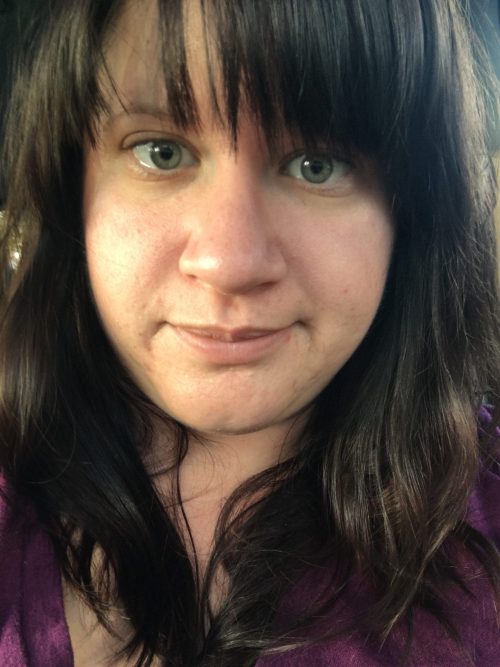 (Yeah, this is my "after." I like my bangs cut at eyebrow level, even though that entails more trims, but I loathe when my bangs are too short.)
5:15pm // Back home after my errands. My energy is tanked just from that short jaunt; oh, sickness, how I loathe thee. I log back onto my computer and get back to writing! I still have 3 pages to write to make my goal.
6:30pm // I finish up my writing for the day and decide to call it quits, even though I planned on reading over the pages and sending them off to my proofing partner. Alas, I think writing 15 pages in one day is plenty. 🙂 Instead, I eat dinner while watching a few episodes of Parks and Rec.
7:15pm // I put on the Gilmore Guys podcast episode I've been listening to all day and make brownies for a potluck my work is throwing tomorrow. While the first batch of brownies bake, I wash the dishes and then, even though I know I have chores to do, I decide to lay on the couch with Dutch and read Harry Potter. Obviously, my body is telling me I need to slow down, so I'm trying to listen to it. 🙂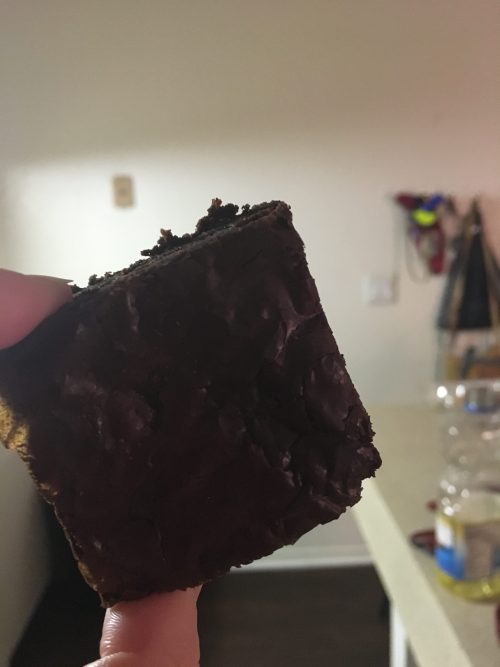 9:00pm // I make the second batch of brownies and put them in the oven and then finish up this post while they bake. I do my nighttime routine and read a little more of Harry Potter.
10:00pm // Brownies are finished, so I cover the pan with aluminum foil (I'll cut them up and arrange them in my traveling container in the morning) and then snuggle with Dutch in bed.
10:15pm // Lights out!
What's something good that happened to you yesterday? For me, spending the day at home, working from my bed. I needed this day!