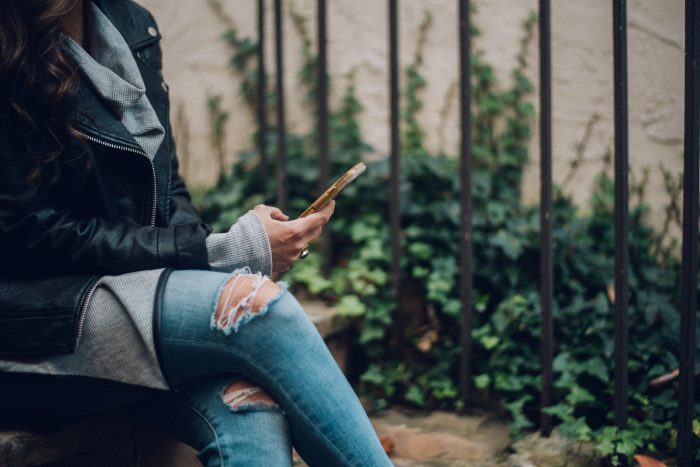 I'll admit it: the social tab on my email is often out of control, mostly because it's filled with newsletters and Goodreads update emails that I treat like a blogging feed. I read through each newsletter at my own pace, not too concerned about reading them the minute they hit my inbox. They're a good distraction when I need a brain break at work, or when I'm procrastinating on my to-do list at home.
So, I thought it might be fun to talk about those newsletters I subscribe to and what I get out of them. I also wanted to discuss the three Patreons I support because this has been a relatively new thing I'm doing, trying to put my money where my interests are.
Newsletters I Subscribe To
Friday Letters from Jamie Varon
I've been following Jamie Varon for many years at this point, and it's been fun to see her evolution as a writer and a person. When she announced she was starting a weekly email series, I couldn't subscribe fast enough. (Actually, I tried to subscribe to it, only to find out that I already was. Ha.) Every week, Jamie writes a personal essay about something that's on her mind. It could be self-love vs self-indulgence. Or breaking through the fear that holds us back. Or the ways in which a worrywart mindset isn't doing any of us favors. It's a radically honest email newsletter that will have you contemplating your life, goals, fears, and motivations every time you finish it.
Delivers every Friday afternoon • Subscribe here
What a Day from Crooked Media
Crooked Media is probably the only thing that's getting me through this fucked-up administration with my sanity somewhat intact. Their daily newsletter breaks down the news in a digestible way, starting with the major headlines and moving into stories about all the other crazy shit that's going on. (The stuff that would be the major headlines in any normal administration, sigh.) They also link to under-the-radar news and end every newsletter with a funny meme because we all need to remember to laugh even when the US is a dumpster fire.
Delivers every weeknight • Subscribe here
Notes from the Universe
I've been subscribed to Notes from the Universe for years. I looked, and I have an email saved from 2010 from NFTU, which means I've been getting these emails for almost a decade. And I still love them! Every weekday morning, it sends me a little pep talk to inspire me to continue striving toward my goals and keep persevering even when times are tough. They can be hokey at times, but mostly, they make me feel warm and fuzzy.
Delivers every weekday morning • Subscribe here
Girls' Night In
I only recently started subscribing to Girls' Night In, even though every newsletter listicle I've ever seen has mentioned it. What can I say? I'm late to the game sometimes! This newsletter is one of my favorites, and it reminds me of a more simplified version of Shape magazine. (It's a weird comparison, I know.) Each newsletter contains a note from the editor, a selection of products to try that have been vetted by their team, and articles to enjoy (I find myself clicking on at least two articles in every newsletter). It's a more light-hearted newsletter, focused on self-care and finding joy in the little things.
Delivers every Friday morning • Subscribe here
Notes of Grit and Grace
Notes of Grit and Grace is Nicole Antoinette's email series for members of her Patreon community (meaning, you can't subscribe to it for free). And there's a reason why she doesn't send out these notes to just anybody – they are deeply personal insights into her day-to-day life. She doesn't hold back in these notes, talking about everything from her recent divorce to her sex life to her challenging relationship with her mom. She talks about mental health and fear and therapy and that age-old worry of being "too much" for people. It's honestly probably my favorite email series on this list because with each email, I feel seen and understood. I recognize that I am not alone, even if Nicole's lived experiences are vastly different from mine.
Delivers every Friday • Subscribe here
---
Patreons I Support
Currently, I support three Patreons, all for podcasts I deeply admire. It's one of my favorite ways to support creators doing work I love because I tend to feel a bit guilty about how much free content I get from podcasts. A podcast is a lot of work to produce, and while I know certain big-name podcasts can fully support themselves on their ads, most cannot. And it's those podcasts that I want to support in any way I can. So that's why I support these three Patreons:
The Baby-Sitters Club Club
The Baby-Sitters Club Club is one of my all-time favorite podcasts. It's about two men in their thirties reading and discussing the books in The Baby-Sitters Club (one of my all-time favorite series), and it's phenomenal. It's silly and stupid at times, so the humor isn't for everyone, but it's exactly what I want. So, when I found out they started a Patreon, I couldn't subscribe fast enough! I was so happy to have a way to support two people I greatly admire and adore.
Price per month: $5
What you get: A weekly episode called "The Baby-Sitters Baby Elite, Elite Baby, Little Sister, Big Episodes." (Yes, that's really the name. Yes, I laugh every time they say it. Yes, I'm very easy to make laugh.) These episodes run through the books of The Baby-Sitter's Club Little Sister series (another series I loved as a kid because I closely identified with Karen Brewer).
Click here to support the show!
Good Christian Fun
Another much-loved podcast where two Christians talk about the weird, the silly, and the interesting in Christian pop culture, both today and in the past. Every week, they talk about a specific movie, musical artist, or TV show with a guest. As someone who grew up listening to only Christian music until I was in my late teens, this podcast speaks directly to me. It also helps that it's hosted by one of my favorites, Kevin T. Porter, and that his co-host, Caroline Ely, is a perfect companion. So, I joined their Patreon the minute they announced it because anything I can do to support them, I'll do. It also means I get a second episode from them every week, and there's is nothing better for my podcast feed than that!
Price per month: $5
What you get: Access to "Second Service," which is a weekly podcast that doesn't really have a specific format! One week, they might have Honest Bible Study, the next an interview with a writer, and the following is hunting for the best Christian song of all time. And sometimes, the episodes are just Kevin and Caroline chatting about life (those tend to be my fave). They've also introduced a new segment where Patreon subscribers can vote on the topic of upcoming episodes in the main feed.
Click here to support the show!
Real Talk Radio
Real Talk Radio was the first Patreon I subscribed to, which I did a few years ago when Nicole was trying to raise enough money to have a fully listener-funded podcast so she could pay herself and her sound engineer without resorting to ads. Now, Nicole is not only able to pay herself and her sound engineer but also the guests who come on the show, which I think is such a neat thing. I love being a part of her Patreon and gladly give my money to a show I enjoy so much.
Price per season (every other month): Various levels, $8, $16, and $25
What you get: Depends on the level. For the $8 level (which I'm subscribed to), I get bonus episodes, access to Notes of Grit and Grace, access to the monthly book club, advanced pre-sale tickets to her events, and more.
Click here to support the show!
Do you support any Patreons? What's your favorite email newsletter?