First and foremost, I want to thank ALL of you who entered my giveaway! I loved reading your confessions and your comments and I was just so excited to pick a winner! And a very special congratulations to Linda! You won my giveaway! Yay! (Maybe this will help with your Christmas cheer!) Linda, if you could email me with your mailing address, I'll get these prizes mailed out in a week or two.

I don't have much to say today. My weekend was spent shopping for those last-minute gifts, wrapping presents, watching cheesy Christmas movies, and icing Christmas cookies with my favorite little boy.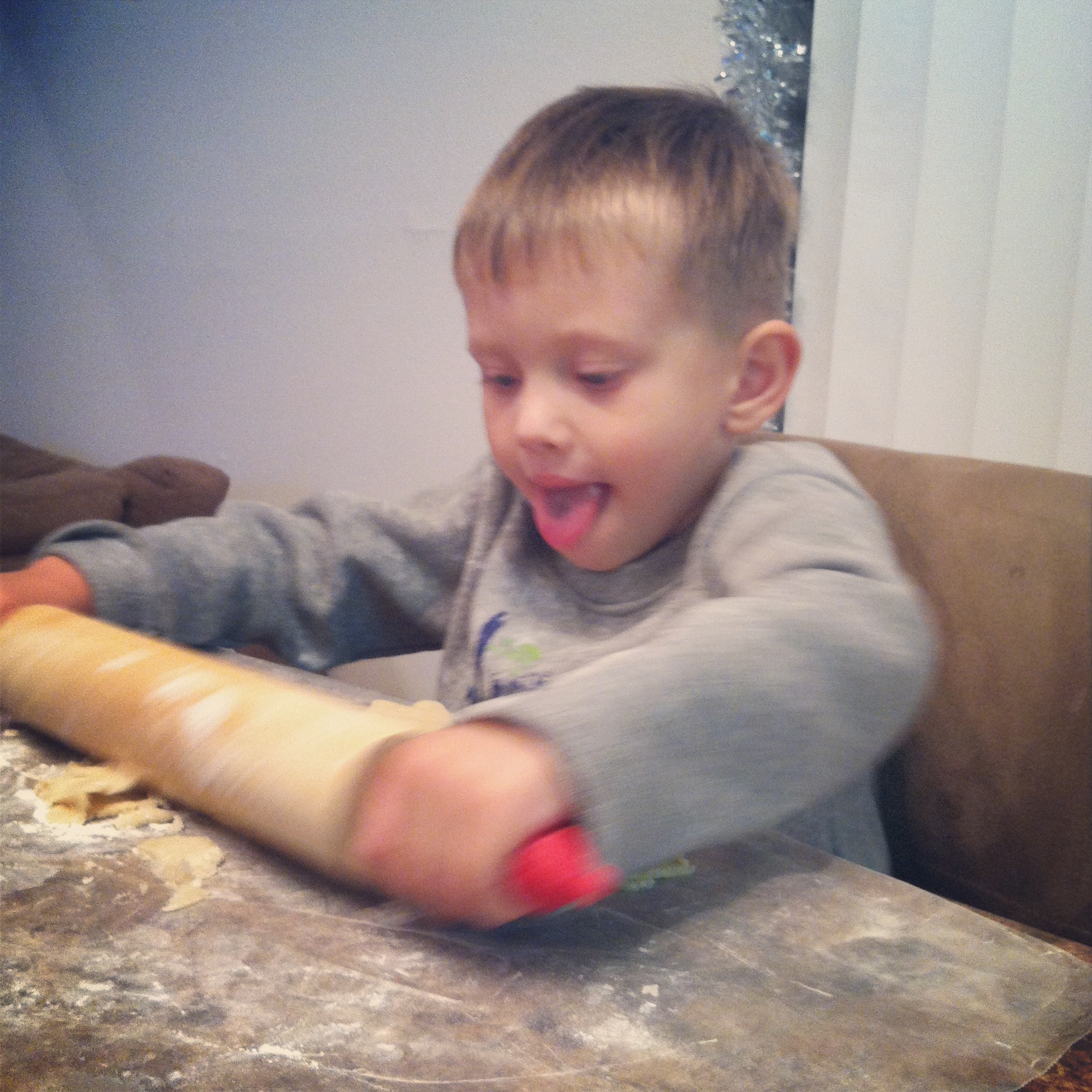 Today, I am planning on taking it easy but also baking up a storm (chocolate chip cookies and peppermint bark brownies, anyone?) for our Christmas celebration with my family tomorrow while watching beloved Christmas movies. I'm also attending a candlelight Christmas Eve service at my church and then experiencing that magical excitement Christmas Eve night brings as I try to fall asleep. So much excitement!
I hope everyone has a fabulous Christmas with your family and I will be back later this week for my usual end-of-the-year wrap-up posts!
Merry Christmas!