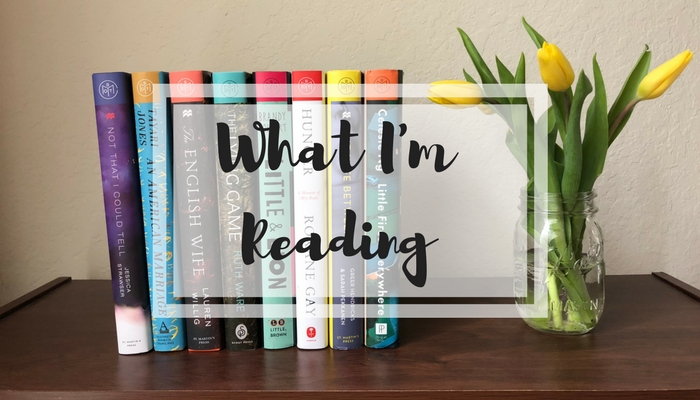 Happy Monday, friends! It's officially the first Monday of 2019, and I've already finished three books this year. Ha! To be fair, I was already halfway through two of them before the year began, so I'm gaming the system somewhat. I also had a lot of time to read this weekend because the playoffs are in full swing in the NFL, and I spent both Saturday and Sunday watching the games while reading. Divine.
Let's dive into my reviews:
Books Finished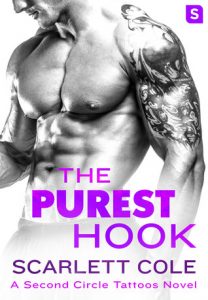 Title: The Purest Hook
Author: Scarlett Cole
Published: 2016
Format: Library e-book
Genre: Contemporary romance
Rating: ★★★★☆
Plot Summary: Dred and Pixie have been flirting with each other for awhile. Every time he comes into the tattoo shop where she works, he asks her out and she turns him down. She wants him desperately, but dates mean relationships and relationships mean openness and she can never tell anyone her dark secrets and what led her to working at a tattoo shop in Miami.
My Thoughts: I loved this fun contemporary romance from start to finish! I've read the previous two novels in this series, so I've been introduced to Dred and Pixie, and their flirtmance had been apparent from the first book. It was so great to finally get their story. I'll admit that sometimes I got frustrated with Pixie and her refusal to tell the people in her life her secrets, but her character was written very true to life. Someone with the amount of baggage she has would be hesitant to tell anyone about it. I found the ending to be a little overly dramatic, but overall, it was a really sweet read.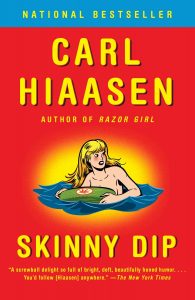 Title: Skinny Dip
Author: Carl Hiaasen
Published: 2006
Format: Library paperback
Genre: Fiction
Rating: ★★★☆☆
Plot Summary: Chaz and Joey are on their honeymoon cruise when Chaz throws her overboard. Too bad for him, Joey's an expert swimmer and manages to be rescued by a man named Mick, and then have some fun seeking revenge on her husband.
My Thoughts: I read this for my work book club, and was fairly apprehensive about reading it. It's satire, and I'm not usually one for that in my fiction novels. But I promised my coworker that I would give this book a fair shot, after failing to read the other Hiaasen novel he suggested. And… I liked it. I did not love it and I probably won't be reaching for another Hiaasen novel anytime soon (if ever), but it was an easy read and I was definitely tickled by some of the ways Joey got revenge on Chaz. I had a hard time connecting with the characters and the ending was tied up a little too neatly for my liking, but I'm glad I gave this book a try. Would I recommend it? Yes, but only to a certain subset of people. It's definitely not for everyone.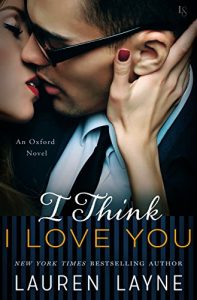 Title: I Think I Love You
Author: Lauren Layne
Published: 2018
Format: Library e-book
Genre: Contemporary romance
Rating: ★★★★★
Plot Summary: Hunter and Brit have been best friends for years, but after another failed relationship, Brit asks Hunter for lessons in how to be more attractive to men… only to find herself falling for her best friend.
My Review: Oh, how I loved this novel! The friends-to-lovers trope in romance novels is my kryptonite, and this one was so well-done. Hunter and Brit were so perfectly suited for one another, and I found the journey of their romance to be believable and so damn adorable. It was the kind of romance novel I couldn't put down and couldn't stop thinking about when I did, and I haven't read one like that in a really long time. It was the perfect way to end the Stiletto/Oxford series.
What I'm Reading This Week
What are you reading?