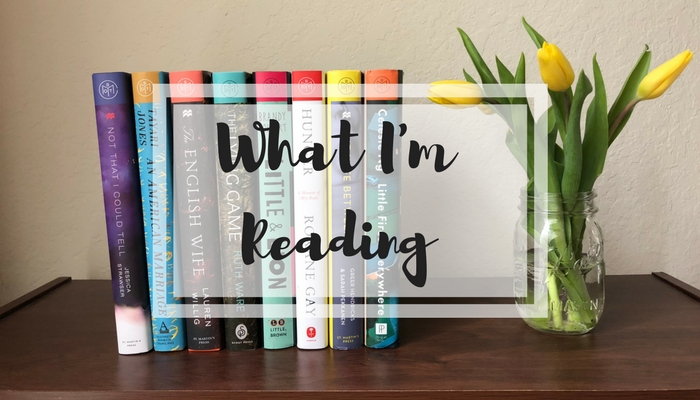 I've been in a bit of a reading slump. It's a weird feeling because I don't really get into reading slumps and yet, here I am. I thought about throwing my TBR list to the wind and just picking up a book that piques my interest, but I think the best course of action is to lean into it. Let my mind be occupied by other things. Binge watch a TV show, scroll through Instagram, play copious amounts of games on my phone. This reading slump doesn't have to mean anything and I don't need to try to push through the feeling. I'm still reading… but at a much slower pace. (For example, I start The Brutal Telling by Louise Penny on Monday and I'm only 100 pages in.) I pick it up when I want and don't force myself to read if I don't want to. This too shall pass, right? At least I hope so.
I'm wondering, though, if the reading slump is due to The Grapes of Wrath, which I started reading last weekend and ending up abandoning this week. The first 85 pages were painfully boring and the dialect hard to read. It made reading feel like a chore, so I dropped it and don't feel one iota of guilt about it. I *may* try to listen to the audiobook version buuuut it's a 21-hour audiobook and I don't know if I have it in me to devote that much time to this story.
With that said, I still finished two books this week. (*emoji of a monkey with his hands over his eyes*) They were both contemporary romances, though, and this genre is my kryptonite and also the best thing for me to read if I'm in a funk or a reading slump.
Oh my heavens above, I loved this sweet contemporary romance novel so, so much. I actually stayed up late last Sunday night to finish it because I just couldn't go to sleep without knowing what was going to happen with Hazel and Josh. Hazel is a free-spirited, quirky elementary school teacher who desperately wants to find love but she's yet to find someone who wants her to be her full self. Most guys like the quirkiness of her personality at first, but then want her to calm down and be more "normal" as time goes on, and she isn't about that. Josh, on the other hand, is her polar opposite, a calm and serious man who just found out his girlfriend of two years has been cheating on him for quite a long time. Hazel wants to cheer him up, so she propositions that they set each other up on blind double dates. Of course, throughout the course of their dates (most of which go horribly awry!), they start to fall for each other. My heart broke for both these characters as they came to terms with their feelings and the vulnerability of falling for your best friend. It was a fun, easy read with a lot of heart, and I am just so glad Christina Lauren books exist in this world.
I picked up this contemporary romance over the weekend, and I am so glad I did because I really think it helped me get over my reading slump. It's the second book in the Lucky Harbor series, following two characters who were introduced in the first one. Tara and Ford met 17 years ago during the summer and had a whirlwind fling – a fling that resulted in a pregnancy. While Ford wanted her to keep the baby and marry him, Tara made the decision to leave Lucky Harbor and give the baby up for adoption. Now they're two adults in their mid-thirties who want to believe they've moved on, but when Tara appears in Lucky Harbor again, sparks fly and it's time for them to decide if they have what it takes to make a relationship work. This book fulfilled everything I want in a romance: witty dialogue, a realistic plot, and steamy bedroom scenes, and reaffirms my love for Jill Shalvis.
I'm currently reading…
> The Secret Life of CeeCee Wilkes by Diane Chamberlain, on audio. I only have two hours left in this audiobook, and it's been such a great story to listen to. (The narrator is fantastic!) I am very nervous to see how everything turns out, though!
> The Brutal Telling by Louise Penny. Like I mentioned above, I'm not very far into this novel and it's really unlike me to slog through a Louise Penny mystery, so I'm hoping that the reason for the slog was due to trying to read The Grapes of Wrath simultaneously. TGOW was totally bringing me down!
What are you reading?