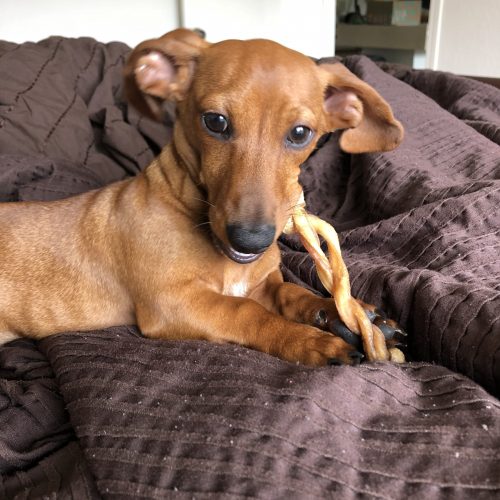 Loving… my mechanic. I've been hearing a funny noise when I'm driving, and it's been happening for over a month now. I finally had the time to take it in to my mechanic to get it looked at, and it was diagnosed with bad wheel bearing. It was just under $300 to get it fixed, which is a hit to my budget, but not an unexpected expense. And now my car doesn't make a funny noise! What makes this my "love" for July is just having a trustworthy mechanic who doesn't upcharge me. When my mechanic told me it was probably a bad wheel bearing that was causing the noise, but he needed to look at it more closely to diagnose it, I did some Googling and was dismayed to find out the cost would be anywhere from $350-$500. (Double that if it was both front and rear wheel bearings that were bad.) I wasn't sure if I wanted to put $1,000 of repairs into my car. Thankfully, it was only my rear wheel bearing that was shot and he charged me nearly $100 less than what my research told me. Having a good, honest mechanic is something I'll never take for granted. (Also, funny story, I told my mechanic that my car had over 110,000 miles on it and he scoffed at that number. "Mine has 245,000." I'd love for my car to last me another 100,000+ miles! Who knows!)
Loathing… buyer's remorse. Ugh, it's the worst. Here's the story: I've had a $10 credit on ThredUp for years after sending in a bag of clothes and I finally decided to cash it in. (For those not aware, ThredUp is an online consignment shop, filled with gently used and like-new clothes, usually from top brands.) I spent $50 and got four shirts and two cardigans, which is a pretty darn good deal considering some of those shirts were from stores like Banana Republic and Loft. And yet… I'm not overly thrilled with my purchases. Not everything fits me like I want it to, which is the main reason I don't love online shopping. I need to try things on! I could return some of the items (some of it was final sale), and I probably will, but I'm annoyed that ThredUp charges a $9 processing fee for refunds. However, I have wanted to see how the ThredUp buying/returning process worked to see if they were a viable option for finding new clothes and now I can see it's not worth the hassle. Ya win some, ya lose some.
Watching… Friends. Can't stop, won't stop. I'm nearly finished with season three. I've put Mad Men on a complete halt while I rewatch Friends. I need the hilarity of this show in my life right now. I'm definitely planning to go back to Mad Men in the future because I do enjoy that show, but it's a much different viewing experience and requires more of my attention. Friends is such a feel-good, comfort show and I'm leaning into that right now.
Listening to… Hysteria, which is the newest Crooked Media podcast. It's a female-centric podcast, hosted by Erin Ryan. Every week, she and a group of women talk about stories that affect women's lives through the lens of politics and culture. I've listened to the first three episodes so far and have loved every single one. It's the kind of podcast that brings me a lot of hope, even in the midst of frustrating news.
Anticipating… my upcoming vision appointment. Am I the only one who actually looks forward to seeing the eye doctor? I love getting my eyes checked! It's fun to play the "1 or 2" game and find out how my vision has changed from year to year. I'm planning on getting new glasses (somehow, it's been five years since I got a new pair of glasses, oops) as well as finally purchasing prescription sunglasses. Can you believe I've never had prescription sunglasses? One of the main reasons I wear contacts is because I need to wear sunglasses whenever I'm outside (my eyes are super sensitive to light). While I don't think I'll ever give up contacts entirely, it'll be nice to have a choice if I want to wear them or not.
Grateful for… a three paycheck month and extra income. There are few things more exciting to me than when that three paycheck month rolls around. And with some extra income coming in through freelance writing, it means I'll really be able to attack my credit card in August. If I can manage to cut my balance in half, I'll be one happy camper.
Needing… to make a decision about my gym membership. I'm basically paying my gym $35 a month and not getting anything out of it. I haven't been in months. I want to keep my gym membership because I like having access to spin classes, but it's been really hard to motivate myself to attend. Thankfully, they just switched instructors for the Monday and Wednesday morning class (the instructor they had before was pretty awful and I never felt like I got a good workout when she taught), so I might try to make it to one of those classes to see how I like the new instructor. I know I feel better when I'm consistent with spin classes, but if this new instructor is no good, I might have to cancel my gym membership and figure something else out.
What are you currently loving, loathing, and watching?