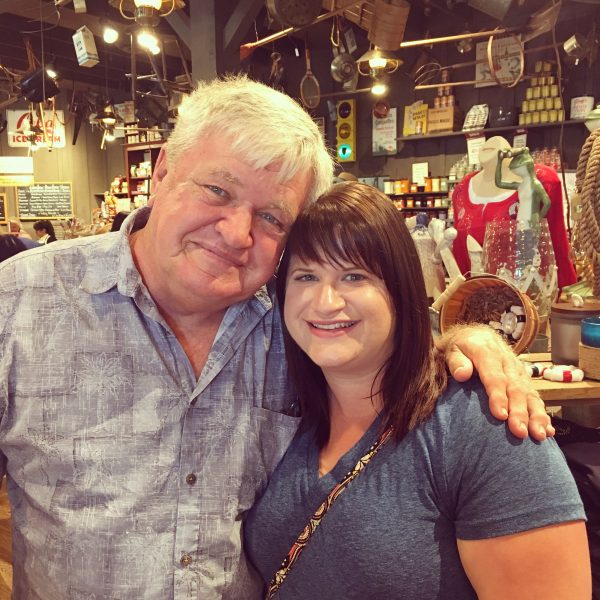 I have a post sitting in my drafts, and I was going to publish it last week to explain my absence from my blog. In the post, I talked about how I haven't had time to blog because my grandpa ("Pops") was in the hospital and I was spending every evening with him.
I never got to publish that post because the day before I was going to do so, Pops passed away.
It was shocking, traumatic, and completely unexpected. It has thrown my whole family for a loop because we all expected him to live for 20 more years at least. He was supposed to be someone who lived until he was 100. He was supposed to be one of those guys still kicking it at the gym in his nineties.
Instead, he's now buried next to my grandma, gone at 77.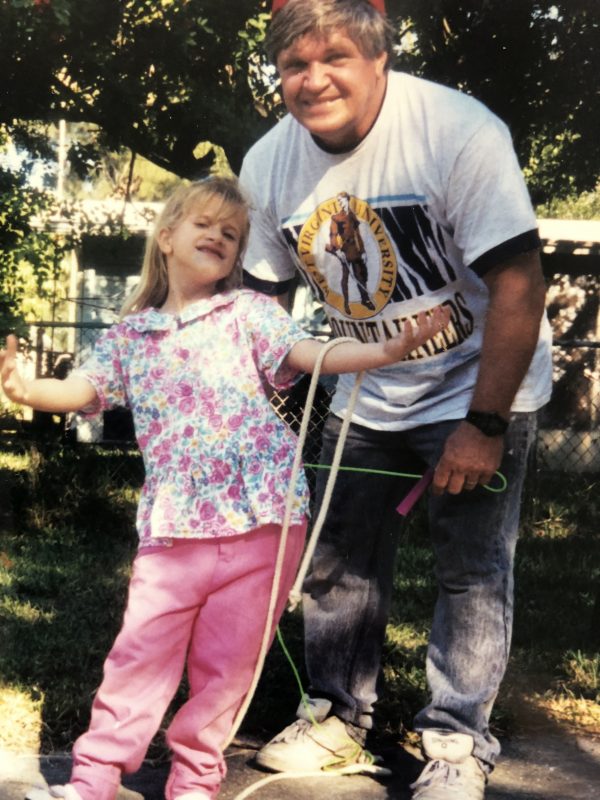 None of it makes sense and I've had a hard time wrapping my head around what happened. None of us ever expected we'd be saying goodbye to Pops and watching his casket be lowered into the ground on November 1st, a mere 18 days after he entered the hospital for back surgery.
This is the first time I've had to deal with an unexpected death in my family. I've lost great-grandparents, but it was always due to old age. I lost my grandma, but she had metastatic cancer and we had time to say our goodbyes. I lost Dutch, but I knew in the months leading up to his death what was coming. With Pops, it was entirely shocking. He may have been 77 years old, but he sure didn't act like it.
Before his back pain got too bad, he was at the gym just about every day. He was swimming, keeping active, and maintaining relationships with the people he met at the gym. Just a few weeks ago, he had flown to Georgia for my cousin's wedding. He lived an active, fulfilling life and had a massive impact on every person he saw.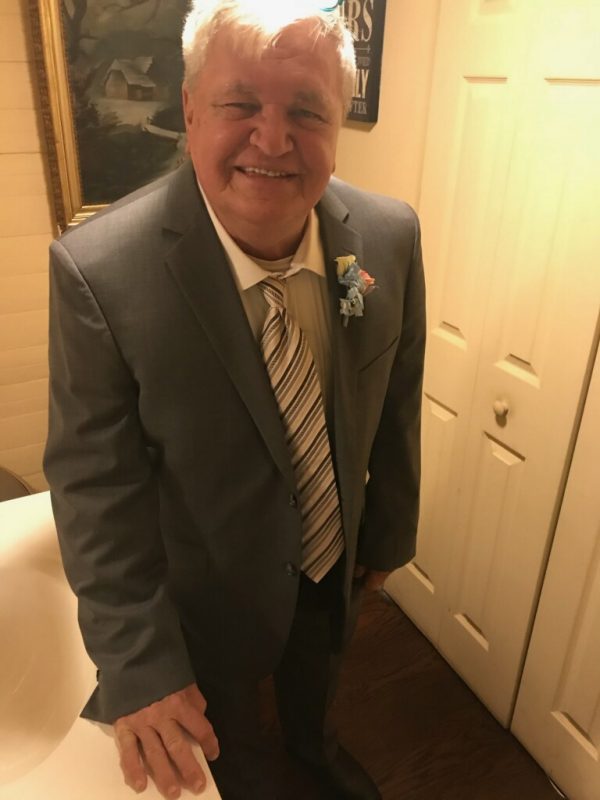 Pops could talk to anyone, the complete opposite of me. Last year during my nephew's birthday party, my mom and I laughed as we watched him go from person to person standing around the room, engaging them in conversation. My mom said, "There's not a single person there who could say nobody talked to them." He cared about people in a way that was totally genuine; even if you were a stranger, he wanted to get to know you. He believed in the impact of people and relationships.
Even in the hospital, he made friends. The nurses adored him, one of them (our favorite nurse) telling Pops over and over again how Pops was going to be his bodyguard when he recovered. They bent over backwards for him because Pops was the most pleasant patient. Even in the midst of pain, he would smile at the nurse and ask how they were doing.
Pops was ready to live for many more years, and that's what feels so hard about losing him. I expected to have decades longer with him. I expected him to see me marry and love on my babies. I thought I would be able to bake him so many more batches of cookies, have so many more holidays with him.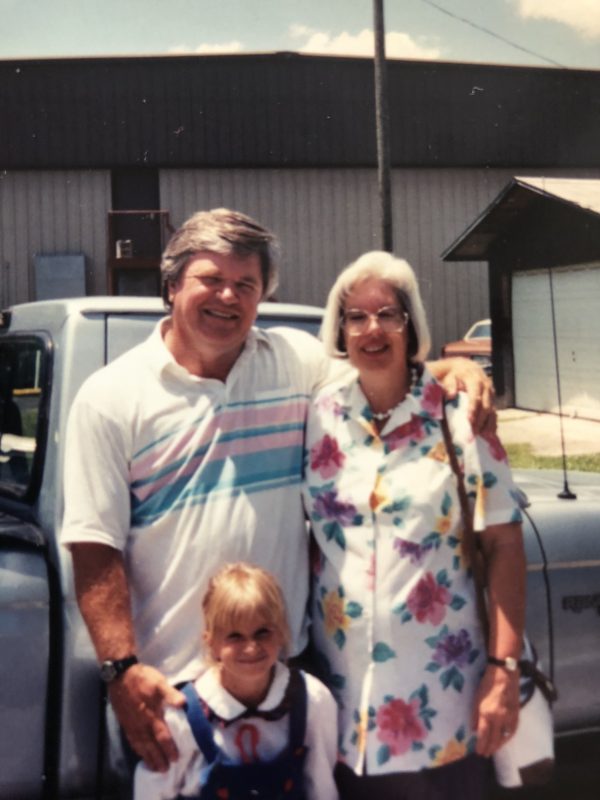 People tend to think that losing a grandparent isn't as hard as losing someone at a young age because they've "lived." They have had a full life. And that's true. Pops had a full life. He spent 56 years married to the love of his life, survived alcoholism that threatened his marriage, got to watch all six of his children and all eleven of his grandchildren grow up. He got to see many of those grandchildren marry and have kids of their own. He had a successful stint in the Navy, owned a booming construction business, and traveled all over the country. A full life, indeed.
But it doesn't hurt any less that I lost him at 77. It doesn't hurt any less that I'm now 30 years old and have lost all of my grandparents. It still hurts. I still grieve deeply. I still believe he should be here, fighting through physical therapy treatments at his rehab facility. He shouldn't be gone.
But he is gone. And he's gone to a much better place. Because, you see, above everything else, Pops was a man of faith. He was the man who read his Bible every day, believed wholeheartedly in the Word of God, and could quote Scripture like nobody else. He led the Children's Church ministry at my church throughout my entire childhood, and for him, there was never any doubt to who Jesus was and what He meant to Pops. Pops loved Jesus with every fiber of his being. His faith was a constant, moving force within him. It was everything to him. It was what comforted him when he had to say goodbye to his wife for the last time. It was what kept him going through each day, as he tried to build a life without his wife by his side. His faith was the most essential part of his soul.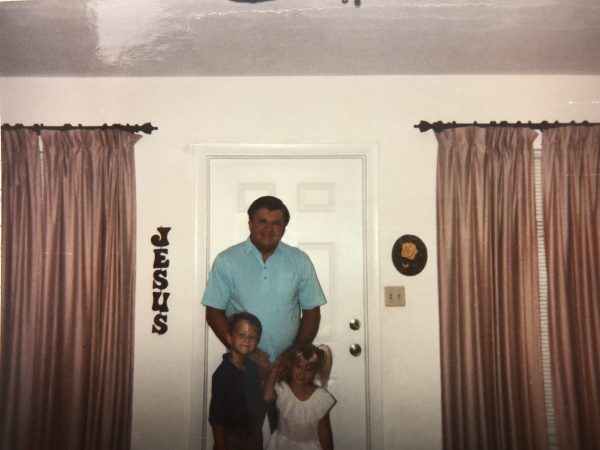 And on Sunday afternoon, on the 28th of October, he finally got to meet Jesus. Can you imagine? All of those years of praying and reading his Bible and following Christ with his whole heart, and he got to see Him, hear His voice. I can only imagine how Jesus greeted a servant as faithful as Pops. I can only imagine the beautiful party that was had as Pops walked into the open arms of his Father.
I miss Pops desperately and this grief feels overwhelming. But as the pastor said during Pops' funeral service, he wouldn't come back here even if he could. He's where he belongs now. He served his purpose on earth, and now it's time for the rest of us to fulfill his legacy.
I can only hope I make him as proud as he made me.